2023/09/04
TheLuckyDate.com review
The result of our TheLuckyDate.com review: TheLuckyDate.com turned out to be an insufficient dating website.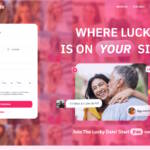 Editorial rating (1 of 6)
Pro / Contra List
Subscription Rip off

Fake Operator

Fake Profiles
Unlikely to meet

Negative comments

Very expensive
Report for TheLuckyDate.com review
TheLuckyDate.com has a modern design and advertises with a solid offer. But on the internet, this dating portal has a bad reputation. We did some research and found some negative reviews. Former users point out that the members´ pool is full of fake profiles. Some of them also mention a scam with a fake chat.
However, this website is for "entertainment" purposes only. The goal of this site is not to arrange dates. Here, you will pay a lot of money only to chat with others. The chances of a date are low according to the experience of former users. We also found some hints of a subscription rip-off. The operator of this site is Cratelia LTD. who are based in Gibraltar.
Scroll down to read the details of our TheLuckyDate.com review.
Share your experience of TheLuckyDate.com with us by writing your own review.
We recommend one of our test winners!

Casual Dating
50+ million members worldwide

Single, attached, looking to explore, or just curious to discover what's out there
Details on the TheLuckyDate.com review
TheLuckyDate.com looks like a reputable dating site. On the landing page, we see a video of a couple driving in a car. That gives us the impression of a modern dating platform. We assume that this site has many members. Plus, this portal seems to offer various features to ensure high user satisfaction. The registration is free and done in a few minutes. Then, you can enjoy the great advantages which are mentioned on the landing page. According to that information, the handling of the site is simple. Also, the chances of finding a match must be high.
High costs after the registration
TheLuckyDate.com advertises with a solid offer and claims to be a good choice. The landing page looks good and shows an interesting advertising slogan. However, this online dating portal has a bad reputation on the internet. Former users complain about a rip-off. According to the information on the web, this platform is a fake chat and a subscription trap. So, that does not sound good. We checked the website to find out more. The appearance of the site is good. But you should never judge a book by its cover.
The site may look nice, but it does not offer a lot of information. Plus, you cannot copy and paste the legal information. That is another hint for an unreliable website. The operator admits that this site is for "entertainment" only. Entertainment is an often-used synonym for a fake chat. In general, a dating website is not for entertainment. It is an online service which allows you to find matches. Here, you will only be entertained, and you will have to pay for that. High costs will occur after registration for a membership subscription.
Excerpt from the Terms & Conditions (as of 04/09/2023)
Any statement that may be posted on the Service is for informational and entertainment purposes only…
Misleading advertising
The operator offers free registration and does not mention that costs will occur. That is not a scam, but it is misleading and irritating advertising. This is not a sign of a reliable website. We also found reviews about another bad thing on this site. Besides the entertainment purpose of the site, the subscription is a trap. On the internet, we found a few reviews by former users. They explain that a new member will receive many messages after the registration.
Those messages persuade users to make a purchase. A premium-membership is needed that will extend automatically, if it is not terminated in time. That does not have to be bad, but here it is part of a rip-off. According to the information on the web, the operator makes termination difficult.  Also, the location of this operator is a hotspot for that kind of scam. The operator of this site is Cratelia LTD. who are based in Gibraltar.
The conclusion from our TheLuckyDate.com review
TheLuckyDate.com is a rip-off with a subscription trap and a fake chat. This site has a bad reputation on the internet. After the registration, costs will occur for a premium-membership which will extend automatically. Here, that is used as a trap. This website is for entertainment only, which means that it is not a dating service. You will chat with moderated fake profiles.
If you would like to learn more about the dating scam, check out our other reviews. You can also easily check which other dating websites belong to Cratelia LTD.
If you have already had experiences with TheLuckyDate.com, please share them with our community and write a review. Use the form at the bottom of this page.
Know someone who might be interested in this TheLuckyDate.com review? Share a link to this review via Email, X (Twitter) or Facebook.
Frequently asked questions about TheLuckyDate.com
Yes, according to our research, the dating site TheLuckyDate.com is a scam.
According to the information we could find, the operator is Cratelia LTD. However, the owners of negatively tested dating websites change very often. Therefore, it is possible that another operator has been registered in the meantime.
We currently have no other reviews about Cratelia LTD dating sites in our database. However, this does not mean that other sites do not exist.
The review of TheLuckyDate.com was published on September 20, 2021 on DatingSpot24.com.
The review of the dating website TheLuckyDate.com was last revised on September 4, 2023.
Based on the results of the research on the dating website TheLuckyDate.com, the editors have given it a rating of 1 spots.
We recommend one of our test winners!

Casual Dating
50+ million members worldwide

Single, attached, looking to explore, or just curious to discover what's out there
14 User reviews
Many thanks for saving me from a fate worse than death, LMAO.
It's a 100% scam site, just a quick money grab for lonely hearts thinking hot models are chatting with you. As soon as you mention Facebook or another alternative chatting platform as to not incur the grossly expensive credits, they play dumb and pretend they can't use Facebook etc. one lady I spoke with was a doctor living in Rome Italy and she didn't know how to use Facebook......says it all really.
I too had used the site and got sucked into the more than 300+ messages that poured from women 18-50 years old! Being a web developer, we managed to look at the code that runs the website and it appears to be an affiliate marketing scheme whereby women (and possibly bots) chat with you and purposely push the attachments, products and gifts that can cost between 1,000 and 5,000 credits over and above the 200 credits you burn per minute chatting with someone. I learned my lesson but you will find that the common theme is the sequence of behaviour in the way messages and chats are constructed that one or more profiles are essentially the same person. They will chat and then upload a video or image for you to look at for 5,000 credits. It's essentially the same format on at least 80% of the chat sessions. I will admit that it's a great money making scheme BUT if you're smart, stay far away from this site unless you have the need to look at hot women with some money to burn.
Sad to say, but I played with this sight a bit. First oddity was, why are such hot women having problems getting a man? Like the other comments about the professional pics was ringing an alarm. I ask customer service when does it get to a point when a person could swap info to make a hookup? Their response was something like after you chatted with someone so many times and spent a zillion credits, there is a place on that persons profile where you could do that. Problem with that is, what if that person wasn't willing too do so after spending a zillion credits on them. I even tried to get around the system that would block you trying to give someone your email ect.. I was chatting with one chick here in the states and found a way to tell her to look me up on Facebook so we didn't have to spend the money on this site to do so. She didn't have a clue what I was telling her. Yep, to many red flags, so don't waste your time. Oh, one other thing. When I've tried to get customer service to delete all my info, they come back with, oh, we'll do such and such for you, bla blla bla and they are still flooding my junk mail with notices after contacting them four times.
Yep, scam, as everyone else is saying, way too many "Models" on this site, they all look professionally made up, professional photographers, makeup and places. I only talked to 2 girls, first one for free, the second one I paid $2.99 for 10 minutes of chat, I'm done. DONT FALL FOR IT !!!! To the guys that spent $1k chatting ….. Sorry
there is no customer support
As an experiment: TheLuckDate is a total "SCAMS" they use pretty girls to trap you! By talking to you asking you questions but they don't really answer YOUR QUESTIONS! In stead they change the subjects or answer with a question. They men interested and keep them spending and buying more and more credits! TheLuckDate sites is a "TOTAL SCAMS"
Went to it but the girls was all too hot and way too many messaged me way too fast and all were ofc way too hot. So it could only be a scam, never paid ofc.
That's a genius idea to rip the people off. I realised that by seeing so many beautiful women in one place, but if been in Ukraine, that are not all off them that pretty. But in this sight that are all beautiful. Lucky me I did spend the money here couse I understand that this were a scam as soon as the site asked for money but the were no yearly membership subscription.
The Lucky Date: Total scam. Everything negative about this site is true and more. Many pictures of beautiful looking ladies, many with face lifts, nose jobs, lip injected, and tons of makeup and so much photo shopping that one, looked a dogs ass wearing lipstick. Some really bad makeup jobs (that's the entertainment part) that borders slapstick comedy.
I fell into this also for a minute. It's brilliantly done and completely Evil.
This is great info
I hate to admit it, but I tried this site out and what you say here is completely true. But I'll go one further... Guaranteed the profiles are fake. If you use google lens on many of the photos, you will find that they come up not only on other scam sites, but also Russian Model sites. I only found one of the girls that had an Instagram page, but was unable to confirm the validity of it. Most of the photos she posted her, were the same as the ones in her profile. I would even venture so far as to say that the replies to ones messages from several girls are being answered by one person. I would also say that it may be that there are girls answering messages, but are being paid by the site to direct users to use the pay services and are receiving a salary or commission from doing so. It costs users 200 credits per min for every text sent, which are limited to 300 characters each. The girl will tell you that she has sent you a "letter" and asks that you read it. This will cost 1000 credits. They also begin sending photos and videos to you right away. Photos usually go for: the first one you look at is free, the rest cost 1000 credits each in texts. Videos cost 5000 credits. Depending on which credit package you pay for, watching a video can cost as much as $20 USD or more. Credit packages go from $0.39USD/100 credits to $0.19USD/100 credits. And these credits can get eaten up very quickly if one is viewing photos and/or videos. Especially if viewing these in the "letter" section. Sending these "letters" require a minimum of 150 characters and are limited to 3500 characters. First message – 1000 credits and 3000 – each consecutive. It's free to attach photos. Attaching a video costs 5000 credits. In text messages, sending an animated emoji or graphic costs 500 to 2000 credits. You can also send the "girls" gifts. From flowers, chocolates, food baskets, to English lessons, toys for their children, perfumes, kitchen appliances, spa treatments, electronics to diamond jewelry. These gifts cost from 49,900 credits up to 2,199,900 for a Golden Ring with Diamond & Sapphires. How this gift service works: This is directly from their site. How long does it take to deliver a gift? The member will receive your present within 8 days. In special cases, the delivery can take up to 14 days. How do I know my gift was received? Once your gift has been successfully delivered, we will send you a notification. Also, you will find a picture of the delivery in the order details. Can I cancel my order? Yes, you can cancel your order on our site within 24 hours. All cancellation requests after this time won't be accepted. Why can't I send a gift to some members? For those members who don't want to, or are unable to accept gifts this feature is disabled. I made a mistake in my order. Can I fix it? We usually promptly identify duplicate orders, and in such an instance, we notify you immediately. If you accidentally sent a gift to the wrong member, or wish to change your order, please contact customer support as soon as possible. If your order hasn't yet been dispatched, we will make any necessary changes. Each "girl" has the same M.O. Basic chat for 1, 2, 3 or 4 text messages, then the "you're so handsome and sexy" begins, followed by "I find myself falling in love with you". Once this begins, the requests to use the premium pay services increases. Almost every text will have at least one photo, usually more and usually accompanied with a video. Also the letters increase drastically. The reason given is that they have so much they want to tell you but the texts are only limited to 300 characters, as well as they say that they want to become more "intimate" with their words and photos. I'm ashamed to admit, I was lonely and fell right into this trap, hook, line and sinker. It took me a couple of hundred dollars to figure out I was being scammed and then paid several hundred dollars more, to figure out the entire scam. Hopefully this will at least not be a total waste, if I can prevent some other poor slog from falling into the same trap. It's easy to do if you're feeling emotionally spent, are lonely or really want to find and meet an international woman. The photos of the women are beautiful and they've got their patter down perfectly. After spending some time, and money, I found that the "girls" eventually all say the same things in the same order. I have to admit, after I figured out what was going on, then it was kind of fun to answer a new girl's message and see just how long it took for the "push to premium" to begin. The average was about 3 or 4 text messages. It also would appear, that some of the "girls" are set up for "live chat" (headset icon on their profile), but I never checked into that, so am unable to confirm. I'm sure that if it is possible, it's very expensive. All in all, a very disappointing experience, but if you like to look at photos of absolutely gorgeous Russian women, you'll be amazed! Some of the most beautiful women I have ever seen. Also, if you just need a little emotional "pick-me-up", these "girls" have all the right words and can make you feel like a million bucks pretty quickly. Sadly, it'll cost you just about as much to do so!
You are absolutely right!
We recommend one of our test winners!

Casual Dating
50+ million members worldwide

Single, attached, looking to explore, or just curious to discover what's out there