2023/10/19
SingleSeeker.net review
The result of our SingleSeeker.net review: SingleSeeker.net turned out to be an insufficient dating website.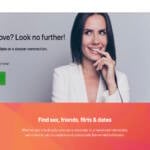 Editorial rating (2 of 6)
Pro / Contra List
Fake Chat Scam

Fake Operator

Fake Profiles
Unlikely to meet

Negative comments

Very expensive
Report for SingleSeeker.net review
The online dating platform SingleSeeker.net has a professional design. There are attractive photos and people, as well as a good layout. This site is a chat service, aimed at exchanging chat messages. They claim that they do not use robots or AI bots. Real member profiles as well as fictional member profiles are used. The problem is that we cannot find out which of the profiles are real and which are fictional.
Additionally, we must buy "coins" to send messages, but we do not know if there is a real person behind the messages, or not. Therefore, we know how this rip-off works. The operator is ECHTY.COM, from Breda, in the Netherlands. During research on the internet, we found many bad reviews about this provider, which identify this site as a fake chat scam.
Scroll down to read the details of our SingleSeeker.net review.
Share your experience of SingleSeeker.net with us by writing your own review.
We recommend one of our test winners!

Casual Dating
50+ million members worldwide

Single, attached, looking to explore, or just curious to discover what's out there
Details on the SingleSeeker.net review
The dating website SingleSeeker.net provided by the operator ECHTY.COM, from Breda in the Netherlands, attracts users with a professional layout. Their slogan is "find sex, friends, flirts and dates." You can simply create a profile that shows your personality and interests. If you are a music enthusiast, an adventurous traveler, or a bookworm, you can let your profile reflect who you are, and what you are looking for.
The provider baits you with immediate free credits, to start talking with wonderful singles. But with these free offers you must be careful, as you will see in the next paragraph.
Real and fictive profiles
Seeing half-naked profile pictures after registration makes us curious about whether these profiles are authentic. We looked at the Terms and Conditions, and quickly found out that this platform uses both real members and fictive members, called "SingleBuddies." The problematic thing is that we cannot figure out who is real, or not, when we click on a profile. There is no indication if someone is acting as a fictional member. To find out, we must start texting.
Excerpt from the Terms & Conditions (as of 25/09/2023)
The user should take that into account ECHTY.COM offers chats with both real member profiles and fictitious member profiles (called SingleBuddies) on its website. The uses was informed about this when he first visited the website. The SingleBuddies can have fictional conversations, role play or have other fictional communication with the user and other users of the website. SingleBuddies are deployed with the aim of stimulating interactions within the website and having conversations with users. The user agrees that all content originating from such SingleBuddies, information, texts and images are fictional and are only intended as entertainment.
No coins, no messages
The platform uses a coin system to send messages. You can send messages, a gift, or a photo, by paying 10 coins. The premium 100 package gives you 100 credits for the price of AUD29.00, which means one message will cost you AUD2.90. There are three more packages, but the least expensive one still costs you AUD1.74 per message. That is extortionate, especially when you do not know if you are sending a message to a real person or a fictive profile.
Most of these suspect providers operate a rip-off with exorbitant prices. Our experience is that such high prices are always suspicious, and a sign of a possible scam.
The conclusion from our SingleSeeker.net review
The website SingleSeeker.net is professionally designed and has a smooth registration process. Also, the profiles look promising, as they have many semi-naked profiles of people who are looking for sex. From our experience in this review, the problem is figuring out if the profiles are real or fictive. As we read in the Terms and Conditions, this provider uses real and fake profiles. But you cannot distinguish between these profiles. Sending messages to find out costs us coins. Therefore, from our experience, we rate this platform as a scam.
If you would like to learn more about the dating scam, check out our other reviews. You can also easily check which other dating websites belong to ECHTY.COM.
If you have already had experiences with SingleSeeker.net, please share them with our community and write a review. Use the form at the bottom of this page.
Know someone who might be interested in this SingleSeeker.net review? Share a link to this review via Email, X (Twitter) or Facebook.
Frequently asked questions about SingleSeeker.net
Yes, according to our research, the dating site SingleSeeker.net is a scam.
According to the information we could find, the operator is ECHTY.COM. However, the owners of negatively tested dating websites change very often. Therefore, it is possible that another operator has been registered in the meantime.
We currently have no other reviews about ECHTY.COM dating sites in our database. However, this does not mean that other sites do not exist.
The review of SingleSeeker.net was published on September 26, 2023 on DatingSpot24.com.
The SingleSeeker.net test report has not yet been updated again.
Based on the results of the research on the dating website SingleSeeker.net, the editors have given it a rating of 2 spots.
We recommend one of our test winners!

Casual Dating
50+ million members worldwide

Single, attached, looking to explore, or just curious to discover what's out there
No user experiences available yet. Be the first and write now about your experience with the dating site SingleSeeker.net.
We recommend one of our test winners!

Casual Dating
50+ million members worldwide

Single, attached, looking to explore, or just curious to discover what's out there