2023/11/13
SexyWivesHookups.com review
The result of our SexyWivesHookups.com review: SexyWivesHookups.com turned out to be an insufficient dating website.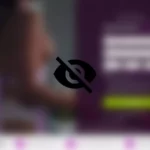 Editorial rating (2 of 6)
Pro / Contra List
Fake Chat Scam

Fake Operator

Fake Profiles
Unlikely to meet

Negative comments

Very expensive
Report for SexyWivesHookups.com review
SexyWivesHookups.com is a flirting platform for men who fantasise about married women. The landing page offers few clues about the service itself. It features a sultry lady wearing sexy underwear and an alluring apron with polka dots. She seems to be in a kitchen and feeding many men's wildest fantasies. The platform allegedly gathers 1.7 million users. We have written so many reviews about similar scams that we know this would be a miracle for such a small site.
For the sake of this article, we created a profile and studied the Terms of Use. We made our account as bland as possible, to trigger any potential chatbots. The website left much to be desired. The creators of this rip-off are a shady company called Internet Services. They claim to be registered in the Seychelles, which is difficult to verify. The name also makes it impossible to look up any previous user experiences.
Scroll down to read the details of our SexyWivesHookups.com review.
Share your experience of SexyWivesHookups.com with us by writing your own review.
We recommend one of our test winners!

Casual Dating
50+ million members worldwide

Single, attached, looking to explore, or just curious to discover what's out there
Details on the SexyWivesHookups.com review
SexyWivesHookups.com is a dating website for men who are fascinated by the idea of having sex with a married woman. An operator called Internet Services is behind this scam. We have seen their deceitful tactics many times before. We strongly dislike that users can only contact them through a ProtonMail account. If you experience any issues, it will be unlikely that you can hold them accountable.
Automated conversation
When we entered the members' area, countless women immediately started flirting with us. It may have seemed like this was our lucky day. But their messages were extremely explicit, and it was obvious they were not sent by real people. This fake chat is full of fantasy profiles, which are programmed to contact every single new user. Our free account allowed us to send a few messages, and then, communication was interrupted. The system demanded that we verify our age. This is the key moment that gets users into serious trouble.
Excerpt from the Terms & Conditions (as of 13/11/2023)
Please, note that while using Our Services You may sometimes interact with automated online accounts and/or fictitious profiles, which its interactions have been generated by or with the assistance of automated programs or scripts, or by real persons that have been contracted or employed by Us (hereinafter "Bots", "Automated Profiles" or "Fictitious profiles"). These Automated Profiles are being used within the Services for enhancing Your amusement experience and providing You with entertaining services, which helps You to better intercommunicate with another user who is a real human being.

Bear in mind that none of the content or actions made by Automated Profiles are the result of, or arise in connection with, a natural person's profile or otherwise User Content. None of the dialogues with the Automated Profiles really exist and have been generated exclusively by programming.
Age verification
The only way to continue flirting with these fictional ladies is verifying our age. The operator claims that they want to make sure only users over 18 can see adult content. But their verification method is very suspicious. It requires that we provide our credit card information. This may sound reasonable to people new to these scams. This is how they fall into the trap. However, it is a very dangerous move since the operator is extremely obscure. The lack of transparency is concerning, and in our experience, this is a huge red flag.
Their deceit clearly works, though. After all, we have seen dozens of similar rip-offs. This is why their messages are extremely explicit. People get so excited they cannot even think. The operator is fully aware that lusty men are easily deceived. We have no final proof of a subscription rip-off, since it is impossible to find any user reviews. But if you bite into this trap, we believe that the company will start withdrawing funds from your account, without your consent.
The conclusion from our SexyWivesHookups.com review
SexyWivesHookups.com is an erotic dating portal created by Internet Services, which a company theoretically based in the Seychelles. The portal targets men who fantasise about sexy married women. However, it is a fraud. It is a fake chat populated by fictional characters. These fantasy ladies try to lure every new user. Once in a conversation, the system prompts us to verify that we are adults, by providing our bank details. This portal should be avoided at all costs.
If you would like to learn more about the dating scam, check out our other reviews. You can also easily check which other dating websites belong to Internet Services.
If you have already had experiences with SexyWivesHookups.com, please share them with our community and write a review. Use the form at the bottom of this page.
Know someone who might be interested in this SexyWivesHookups.com review? Share a link to this review via Email, X (Twitter) or Facebook.
Frequently asked questions about SexyWivesHookups.com
Yes, according to our research, the dating site SexyWivesHookups.com is a scam.
According to the information we could find, the operator is Internet Services. However, the owners of negatively tested dating websites change very often. Therefore, it is possible that another operator has been registered in the meantime.
We currently have no other reviews about Internet Services dating sites in our database. However, this does not mean that other sites do not exist.
The review of SexyWivesHookups.com was published on November 13, 2023 on DatingSpot24.com.
The SexyWivesHookups.com test report has not yet been updated again.
Based on the results of the research on the dating website SexyWivesHookups.com, the editors have given it a rating of 2 spots.
We recommend one of our test winners!

Casual Dating
50+ million members worldwide

Single, attached, looking to explore, or just curious to discover what's out there
No user experiences available yet. Be the first and write now about your experience with the dating site SexyWivesHookups.com.
We recommend one of our test winners!

Casual Dating
50+ million members worldwide

Single, attached, looking to explore, or just curious to discover what's out there