2023/11/03
PrivateLocals.com review
The result of our PrivateLocals.com review: PrivateLocals.com turned out to be an insufficient dating website.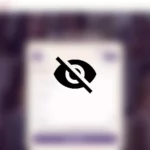 Editorial rating (2 of 6)
Pro / Contra List
Fake Chat Scam

Fake Operator

Fake Profiles
Unlikely to meet

Negative comments

Very expensive
Report for PrivateLocals.com review
When visiting the online dating platform PrivateLocals.com, it appears to have content that is 18+. In addition, we found information regarding the use of moderators who create fictitious profiles. We found info on how photos in the members' area may not belong to actual members of the site. Furthermore, the website does not offer the opportunity to meet anyone. Therefore, it is not possible to meet anyone in person through this site.
Additionally, we found out that we were unable to send messages to any profile without purchasing tokens which are used as digital currency. As a result, the operator, Medilux Media Solutions LTD, based in Essex, UK is conducting a rip-off system by charging users to text with fake profiles. This website was definitely intended to have users pay for an entertainment service that will lead to nowhere. Therefore, we can determine that this website is a clear scam, so we are obligated to give it a bad review.
Scroll down to read the details of our PrivateLocals.com review.
Share your experience of PrivateLocals.com with us by writing your own review.
We recommend one of our test winners!

Casual Dating
50+ million members worldwide

Single, attached, looking to explore, or just curious to discover what's out there
Details on the PrivateLocals.com review
The website PrivateLocals.com from the provider Medilux Media Solutions LTD, based in Essex, UK, informs users from the very beginning that there are fictitious profiles on this website. This information pops up in small letters when users the homepage where you have to confirm that they are at least 18 years old. The registration process is very fast and simple.
Users are required to verify their e-mail address in order to enter the platform. Confirming e-mail addresses is a method that is generally used to avoid fake profiles. However, according to the Terms and Conditions, fake profiles are used on the site anyway.
Excerpt from the Terms & Conditions (as of 02/11/2023)
7.1 The Service is a digital Fantasy chat service for adults. The profiles are solely provided for the entertainment of Users. The interaction between the User and other profiles may simulate real life discussion and roll playing in order to fulfil the applicable fantasy. However, the Service is not a dating platform, and it is not possible to meet the fictional profiles in person.
Adult material
After verifying their e-mail address, users will gain access to the site where they are met with 16 photos of adult material that represent different sex interests. Users can choose between role-plays, freaky fantasies, or divorced women. The next step is choosing 4 topics of sexual orientation e.g. erotic massage or group sex. The last step would be to upload a profile photo, but users can skip this step. After that, users have to agree on the 5 topics that are mentioned in the Terms and Conditions to show that users are aware of the site having fictitious profiles.
No tokens, no chatting
Despite the fact that the site uses fake profiles, users are required to purchase tokens to chat with other supposed users. When we tried to send a message to someone from the members' area, we realized that we were unable to do so. To send messages to other members, users top up their token wallet. The price range is from 10 tokens for 25.90 AUD to 200 tokens for 380 AUD.
Apart from the scam of messaging fake profiles, the service provider also operates a subscription rip-off by charging users for sending messages through the fake chat service. This is definitely not the experience someone wants to have on a genuine dating site.
The conclusion from our PrivateLocals.com review
To sum up our review, the dating site PrivateLocals.com uses adult material to entice users. Users must choose their sexual orientation decorated with adult photos during the registration process. At the start of the process, users are informed that there will not be any meeting opportunities nor real profiles. In addition, users are forced to buy tokens to chat with someone. We can determine that this site is clearly a rip-off and creates a bad experience for users.
If you would like to learn more about the dating scam, check out our other reviews. You can also easily check which other dating websites belong to Medilux Media Solutions LTD.
If you have already had experiences with PrivateLocals.com, please share them with our community and write a review. Use the form at the bottom of this page.
Know someone who might be interested in this PrivateLocals.com review? Share a link to this review via Email, X (Twitter) or Facebook.
Frequently asked questions about PrivateLocals.com
Yes, according to our research, the dating site PrivateLocals.com is a scam.
According to the information we could find, the operator is Medilux Media Solutions LTD. However, the owners of negatively tested dating websites change very often. Therefore, it is possible that another operator has been registered in the meantime.
We currently have no other reviews about Medilux Media Solutions LTD dating sites in our database. However, this does not mean that other sites do not exist.
The review of PrivateLocals.com was published on November 2, 2023 on DatingSpot24.com.
The PrivateLocals.com test report has not yet been updated again.
Based on the results of the research on the dating website PrivateLocals.com, the editors have given it a rating of 2 spots.
We recommend one of our test winners!

Casual Dating
50+ million members worldwide

Single, attached, looking to explore, or just curious to discover what's out there
No user experiences available yet. Be the first and write now about your experience with the dating site PrivateLocals.com.
We recommend one of our test winners!

Casual Dating
50+ million members worldwide

Single, attached, looking to explore, or just curious to discover what's out there