2023/11/26
ChicksNearby.com review
The result of our ChicksNearby.com review: ChicksNearby.com turned out to be an insufficient dating website.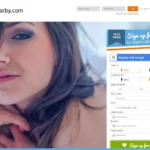 Editorial rating (2 of 6)
Pro / Contra List
Fake Chat Scam

Fake Operator

Fake Profiles
Unlikely to meet

Negative comments

Very expensive
Report for ChicksNearby.com review
ChicksNearby.com appears to be a dating website, but it is really a virtual entertainment service. At best, it can only provide a digital sexy fantasy, if you are not too demanding. At the end of the day, it is a fake chat rip-off, which is populated by fictive ladies. Given our experience in this industry, we immediately recognised the interface and the Terms and Conditions.
The name of the operator, however, was new to us. They call themselves Gate Switch Development BV, and they are supposedly based in Groot-Ammers, in The Netherlands. In fact, we believe that the same phoney companies often operate under different names, so it becomes harder to track them down. This portal claims that hundreds of users join daily, but we have a hard time believing such statements.
Scroll down to read the details of our ChicksNearby.com review.
Share your experience of ChicksNearby.com with us by writing your own review.
We recommend one of our test winners!

Casual Dating
50+ million members worldwide

Single, attached, looking to explore, or just curious to discover what's out there
Details on the ChicksNearby.com review
ChicksNearby.com is a sexy chat service that invites us to join for free. We created a profile and carried out a few tests. The landing page shows a close-up of a beautiful woman, who seems to be naked. A paragraph at the bottom of the page discreetly admits the use of fictive profiles. However, they only mention that "there are" fictional accounts. As if it was just a few of them. In our experience, there are no real members on the platform at all.
Sensual profiles
The fake accounts in the members' area are extremely sexy. There are quite a few very revealing pictures and images of gorgeous topless women. These are not the "next-door neighbour" type, which makes this scam even less believable. Either way, we know, from countless reviews, that these methods still work. After all, the Internet is full of these rip-offs.
Furthermore, these phoney profiles shamelessly initiate conversations, and entice us to spend our money on the chat. The women are featured, have mostly empty profiles, except for the sexy pictures. If we have a closer look, it is possible to notice a little heart icon next to the person's name. This is supposed to let us know that the profiles are fake. But it was difficult to see, even for us, even though we knew what we were looking for.
Excerpt from the Terms & Conditions (as of 07/11/2023)
3.1. The Website has the goal of allowing users to flirt. The Website is the platform for users to chat with fictive Profiles. The Website, Service and Content are being provided for entertainment purposes only and are not intended to be used for establishing meetings with other users. Profiles marked with a heart icon are fictive Profiles with which physical contact is not possible.
Pre-paid messaging
Exchanging messages here is quite pricey, especially if you consider that you will not even be talking to real people. The user must buy a package of messages before they can interact with the "cyberwomen." The price per message is between 2 and 3 dollars, depending on the size of the bundle you go for. Considering that the conversation is probably programmed, to keep us hooked, the shortest flirtation is already going to cost a fortune. This method is very profitable for Gate Switch Development BV, the Dutch company from Groot-Ammers.
The conclusion from our ChicksNearby.com review
ChicksNearby.com comes off as a casual dating platform for users based in Australia. However, it is just a fake chat. This site only provides sexy online conversations. The problem here is that the operator is not totally forthcoming about this, and discreetly hides the fictitious nature of the chat characters. This is possibly our first review of Gate Switch Development BV. However, we believe they often operate under a different name, as we have seen identical scams many times.
If you would like to learn more about the dating scam, check out our other reviews. You can also easily check which other dating websites belong to Gate Switch Development BV.
If you have already had experiences with ChicksNearby.com, please share them with our community and write a review. Use the form at the bottom of this page.
Know someone who might be interested in this ChicksNearby.com review? Share a link to this review via Email, X (Twitter) or Facebook.
Frequently asked questions about ChicksNearby.com
Yes, according to our research, the dating site ChicksNearby.com is a scam.
According to the information we could find, the operator is Gate Switch Development BV. However, the owners of negatively tested dating websites change very often. Therefore, it is possible that another operator has been registered in the meantime.
We currently have no other reviews about Gate Switch Development BV dating sites in our database. However, this does not mean that other sites do not exist.
The review of ChicksNearby.com was published on November 7, 2023 on DatingSpot24.com.
The ChicksNearby.com test report has not yet been updated again.
Based on the results of the research on the dating website ChicksNearby.com, the editors have given it a rating of 2 spots.
We recommend one of our test winners!

Casual Dating
50+ million members worldwide

Single, attached, looking to explore, or just curious to discover what's out there
No user experiences available yet. Be the first and write now about your experience with the dating site ChicksNearby.com.
We recommend one of our test winners!

Casual Dating
50+ million members worldwide

Single, attached, looking to explore, or just curious to discover what's out there