2023/11/13
AsianFlirts.com review
The result of our AsianFlirts.com review: AsianFlirts.com turned out to be an insufficient dating website.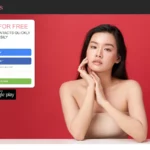 Editorial rating (2 of 6)
Pro / Contra List
Fake Chat Scam

Fake Operator

Fake Profiles
Unlikely to meet

Negative comments

Very expensive
Report for AsianFlirts.com review
AsianFlirts.com looks like a dating website for Western men who wish to meet Asian women, either for a hookup, or for a relationship. The landing page informs us that it is free to sign up. This way, we will gain access to 110,000 users from all over the world. The platform is available in many different languages, and there are local versions for different countries. We can see a gorgeous Asian woman on the cover, as well as a few couples. Some text tells us about the advantages of dating an Asian woman.
The website is managed by Hit Performance BV, from Belfeld, in The Netherlands. As usual, we created a boring profile, so we could trigger any potential fake accounts in the members' area. However, it was easy for us to tell that arranging a date here would be impossible. It is just a fake chat scam.
Scroll down to read the details of our AsianFlirts.com review.
Share your experience of AsianFlirts.com with us by writing your own review.
We recommend one of our test winners!

Casual Dating
50+ million members worldwide

Single, attached, looking to explore, or just curious to discover what's out there
Details on the AsianFlirts.com review
AsianFlirts.com is a dating website developed by Hit Performance BV, which is a Dutch company known for their rip-offs. We have enough experience with them from previous reviews, and we have never seen them create a decent service. The interface comes across as modern and professional, but it is a disappointment nevertheless. It is pointless to waste your time on this scam, if your goal is finding a real Asian woman.
Too much interest
Right after signing up, we visited the members' area for the first time. We were looking for a first-hand experience to base our review on. To our surprise, a minute later, our inbox was bursting with flirty messages. So much interest is unjustified since we had not even filled out our profile. In a legitimate portal used by real people, our empty profile would have been blatantly ignored. So, it is not hard to realise that the messages must have been automatically generated.
Our suspicions were justified by the Terms and Conditions. The operator claims that they use professional entertainers, so the website is merely to be taken as a past-time. The conversation will keep going in circles. Eventually, users will figure out that there is zero chance to meet up with an Asian woman through this rip-off. The fictitious profiles are baiting us to participate in this fake chat, so we will spend our money on this useless scam.
Excerpt from the Terms & Conditions (as of 13/11/2023)
For the entertainment of the users, Hit Performance uses animators and operators as *professional chat partners. This service is provided in the highest quality. No real meetings are possible with these operators. Users can only send them messages within the portal.
Coin system
It is indeed free to sign up. However, our free account only allows us to send a couple of messages before we are prompted to purchase a package. There is no way around that, if you really want to keep flirting with these phoney Asian ladies. A package allows you to send a certain number of messages, but the virtual wallet quickly runs out. Then, the user must top up again. Soon enough, you will find out this fake chat is taking you nowhere. But you cannot get a refund for any messages you have not spent.
The conclusion from our AsianFlirts.com review
AsianFlirts.com is a cheeky scam created by Hit Performance BV. No matter how much money or time you spend on this platform, you will never meet an authentic Asian woman through this service. You can only chat with automated profiles and professional animators. Even though this is explained in the Terms and Conditions, the fake characters are difficult to recognise in practice. Many people may believe there is a chance of finding a real person, so this is a cruel rip-off.
If you would like to learn more about the dating scam, check out our other reviews. You can also easily check which other dating websites belong to Hit Performance BV.
If you have already had experiences with AsianFlirts.com, please share them with our community and write a review. Use the form at the bottom of this page.
Know someone who might be interested in this AsianFlirts.com review? Share a link to this review via Email, X (Twitter) or Facebook.
Frequently asked questions about AsianFlirts.com
Yes, according to our research, the dating site AsianFlirts.com is a scam.
According to the information we could find, the operator is Hit Performance BV. However, the owners of negatively tested dating websites change very often. Therefore, it is possible that another operator has been registered in the meantime.
We currently have no other reviews about Hit Performance BV dating sites in our database. However, this does not mean that other sites do not exist.
The review of AsianFlirts.com was published on November 13, 2023 on DatingSpot24.com.
The AsianFlirts.com test report has not yet been updated again.
Based on the results of the research on the dating website AsianFlirts.com, the editors have given it a rating of 2 spots.
We recommend one of our test winners!

Casual Dating
50+ million members worldwide

Single, attached, looking to explore, or just curious to discover what's out there
No user experiences available yet. Be the first and write now about your experience with the dating site AsianFlirts.com.
We recommend one of our test winners!

Casual Dating
50+ million members worldwide

Single, attached, looking to explore, or just curious to discover what's out there