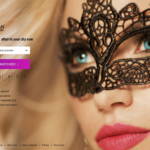 VictoriaMilan
Are you looking for an erotic adventure? Then online dating is great for you. Are you looking for a casual date but are stuck in a relationship or even married? Then VictoriaMilan is the right choice for you. It is one of the most discreet dating platforms on the internet. Founded in 2010 it is one of the most popular casual dating websites in general.
Summary
One of the best casual dating platforms in the world
A large number of active members in the US
Available all around the world
Perfect for traveling
More than six million active members worldwide
Great for married people
Everything is casual – you can have an affair or find a great partner here
Simple to use and smart functions
Panic button and great personal data protection
Verified profiles only
100% anonymous profiles – no names needed
If you are in a relationship but looking for something new, this website might be the right place for you. Being in a commitment is great. Love and security is something we all adore. To have someone to rely on when you come home from a long day of work is what most of us search for. But there is a huge danger of falling into a routine. What do you do when there is no excitement at home anymore? When things get boring and there is no fire left? It might be time to light the fire up again. Why not try an affair? This is exactly where VictoriaMilan comes in. It is one of the best and most secure casual dating websites in the world. In the US it boasts a huge amount of members that are all very open-minded.
General details
Casual dating platform for married people
Cheating partners or couples that are looking for someone to join the fun
Trustworthy operator and safe platform
More than a decade of best services
One of the most famous casual dating websites
Victoria Milan is operated by Digisec Media Limited. This company is responsible for some other great dating portals. The company is located in Malta and runs the website globally. If you register on Victoria Milan, you will also have access to the partner dating websites RichMeetBeautiful, MarriageBooster, Virtuaffair, NextLove.
The casual dating portal Victoria Milan was founded in Norway in 2010. Ten years later it claims to be the number one platform for married and attached people that are looking for new excitement.
"Relive the passion – Find your Affair" – is the slogan of the portal. Of course, there are not just cheaters. You can register here and get in touch with interesting people. There are no boundaries or rules. If you are married, in a relationship or single, and want to have a nice time with someone new, this might be the right place for you.
The website of VictoriaMilan is available all over the world. Thanks to a large number of members in the US, it does not take too long to find a date in your area. It also has a large number of members in Europe, Australia, Asia, and New Zealand. That makes Victoria Milan a great alternative for an affair while traveling for business or for any reason really. The only thing that you have to do to join the adventure is to register.
The registration process
Registration is for free
Only a few details are needed
Straightforward and quick registration
5 simple registration steps
Registration at Victoria Milan is simple and can be done in a few minutes. You will have to provide some general personal data like your gender, age, and e-mail address. Your e-mail address has to be valid as you have to verify it in order to subscribe to premium-membership later on.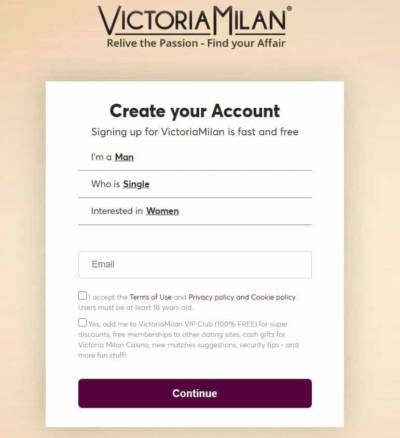 Besides the typical information for registration outlined above, you will need to enter some details about yourself and your preferences. All of this information can be selected by choosing keywords from a drop-down list. There is also a short questionnaire with simple questions. After that is done you only have to verify your e-mail address then you can set up your profile and get started.
Profile settings and profile picture editing
If you are concerned about your personal data or are scared about the upload of a profile picture if you are in a relationship, you can rest easy. Its homepage is secured with an SSL-certificate, plus you can edit your profile picture.
The operator of the portal makes sure that you can completely hide your identity by using a simple tool to edit your profile picture. Using anonymous blur you can have a blurred profile picture so that no one will recognize you. If you found a match, you can reveal your profile picture to this member only. Your picture will still appear blurred to everyone else.
In your profile settings you can add some details about your lifestyle and background. You don't have to go too in-depth as this is just a casual dating website. Remember, there are a lot of members that married or in a relationship. Some of them do not share a lot of information but are open for a chat and possibly more. That makes the users of VictoriaMilan very open-minded. It will be necessary to get in touch via a private chat as profiles only provide basic details.
The Design of VictoriaMilan
The design of the website and its interface looks good, but it is nothing special. While the design might not be the best thing about the website, it does give the user a great overview of the portal. Additionally, all functions and settings are easy to find and use.
Having a chat with someone on the computer or cell phone could be dangerous if your real partner is nearby. But that is no problem as Victoria Milan has an easy and smart solution. The website has a panic button and it does exactly what a panic button should do. Pressing it will instantly redirect you to an innocent website.
This is exactly what you need in case of an emergency if you have to exit the website quickly. The button is located at the lower right of Victoria Milan's website. That makes the use of this portal extremely safe, even if your partner is right next to you.
The member pool of Victoria Milan
More than six million members
Open-minded people and active users
Verified members only
Balanced gender ratio
Victoria Milan claims to be the "Worlds #1 for married & attached dating". Indeed the website's success and purpose are top notch. Most of the VictoriaMilan members are from the United States, Australia, and Europe. The member pool in the US is a large percentage of the six million people registered. Plus it is filled with interesting and open-minded users.
From young to old, everyone is looking for fun and an adventure from time to time. Its members are located all around the world. The exact number of members is not shown on the website and the average age of the users is unknown. It would seem that most of the members are in the range between 35-55 years old. Remember, it is a website where married people are looking for something new. That means a lot of them have to get married first, then become stuck in their daily routine before they register here.
Getting in touch with new people
You can visit the member's pool and view some profiles or you can use the search filter to look for something special. If you've found an interesting member, you can get in touch with that person in different ways. You can send a smiley and a heart to let the other user know that you are interested in this member. If the other user sends you a smiley or a heart back, you can get started.
You can filter the member's pool by age and location. Thanks to the huge amount of users there should always be some great matches close to you. Plus you can filter your search to see only profiles that have uploaded an image. This is just one more reason to have an upload a picture on your profile. The member's pool and user profile do not always show a lot of details. This way the portal guarantees the safety of its members. If you want to know more about a member, you will have to get in contact with this person.
Give someone the key to your private pictures
One way to start is by sending a gift. Those gifts are not for free. You will have to buy so-called credits first and send a gift. Another way is to give someone the key to your private pictures. Your private pictures are not visible for others so you can also upload some hot erotic content of yourself. You can also ask for access to the private images of another member by clicking on the small key on their profile. If you get access, that might be a great start for an affair.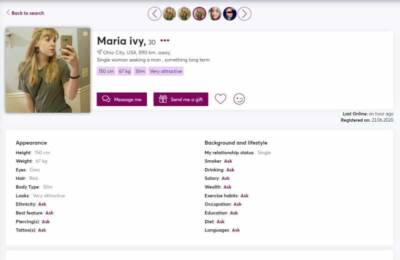 Last but not least you can send a message to someone. This is the old-fashioned way to start a conversation and the most promising. An individual message with some charming words is the best way to get started. This way you can get to know each other in a few minutes and start a hot flirt. But you will need a premium-membership first to buy credits.
VictoriaMilan app
Available on the Apple App Store and Google Play Store
Meet people nearby or while traveling
The interface is similar to the desktop version
No panic button and no video chat on the app
Victoria Milan is available for iOS and Android devices. The app interface is similar to the desktop version and even if you open the website with a mobile browser on your phone, the overview is still great.
One great thing about using VictoriaMilan via an app is to find people nearby. If you sit in a restaurant waiting for your meal, you can check if there is a member close to you. This way your lonely meal might end up in a spontaneous flirt and a date. That works while traveling as well and makes Victoria Milan a great choice for vacation or for business trips.
Subscription and costs
Costs originate via a paid premium-membership
Credits for gifts are available to buy as well but not necessarily needed
Subscriptions are offered for 3, 6 or 12 months
Automatic renewable of your membership
Good price-performance ratio
The costs on Victoria Milan originate by a subscription for a premium-membership and credits. The premium-membership is offered in three different versions with different terms.
Three months of premium-membership costs $49.99 per month.
A three-month membership will get you access to:
Unlimited chats
View your visits
You can ask for private images of other members
Send gifts, likes, and winks
Six months of premium-membership costs $39.99 per month
With a six-month membership you gain access to the same options as the three- month membership but you will save some money.
12 months of premium-membership costs $29.99 per month.
With a 12-month membership you gain access to the same options. But again you save a big amount of money at the end of the subscription. Moreover, the 12-month subscription includes credits for gifts.
You can select the payment that fits you the best. Your credit card bill will not show the name VictoriaMilan, so you are safe at any time if your partner wants to check your credit card payments.
Be aware that all subscriptions will be automatically renewed. That means you will be auto-debited with the amount equal to the subscription you choose. That might be the only thing about Victoria Milan that we do not really like. An automatic extension seems unnecessary for such a popular dating portal in our point of view. So, make sure you cancel your subscription in time.
Our conclusion on VictoriaMilan
Victoria Milan is a casual dating website designed for married and attached people. It's not for everyone, but if having an affair is something you are looking for, then this online dating platform is one of the very best choices. Of course, VictoriaMilan is not just great for someone in a relationship, it is also a good alternative for singles that are looking for a casual date. Thanks to its smart functions and its large member pool that is filled with interesting plus open-minded people of all ages, you will find a great match for sure.