Our dating test winners are better!
Here's why…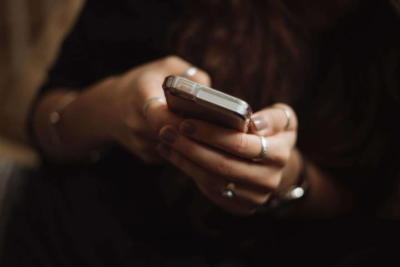 Online dating websites have been around as long as the internet itself. In Australia there are over 650 dating platforms. That sounds like a lot, but unfortunately a lot of them are not recommendable. The World Wide Web can be a risky place and we don't want you to fall for an expensive online dating scam or rip off!
Fake profiles, professional animators, moderated chats and the danger of subscription traps are all things to beware of when online dating. The best way to protect yourself is to choose a safe website from a trustworthy operator. The best way to find out if a website is reputable is to simply check out our homepage and stay up to date on the latest. You'll find ratings, comparisons and reviews for many dating platforms and their operators. Plus we show you the winners! Our recommended winner sites are ones you can fully trust, because we've put in the work to make sure of that. On those websites you can register without any concerns, flirt safely and meet new people on a date successfully.
Try something new
Trying something new can be fun and exciting. But it may also come with a risk. With online dating, it's better to choose a site you trust. And we can help! Read on to find out more.
When you're looking for something, it helps if you have a good understanding of what you're looking for. It's the same with dating online. While you're scrolling around, checking out our different dating platforms, keep that question in mind. What are your expectations from this experience?
If it's your next long term love you're after, we can recommend a matchmaker dating platform. And it's different with different sites. Know what you're looking for and we'll help you find it.
How Single dating platforms work
Single dating platforms work similar to matchmaker sites, but there is a difference. The goal is not necessarily to find true love. On these platforms female and male singles get to know each other without obligation while chatting. If they get on, they may go on a date, or may even fall in love. But it's flexible as to what will happen as members on singles dating sites are not only looking for long term love. They are usually open to all experiences. The last category is casual dating. On casual dating platforms members chat with absolute discretion and meet for erotic casual dates. We have found a winner in each of these categories, so that you can find just what you're looking for.
We recommend one of our test winners!

Casual Dating
50+ million members worldwide

Single, attached, looking to explore, or just curious to discover what's out there
Important criteria for a good dating platform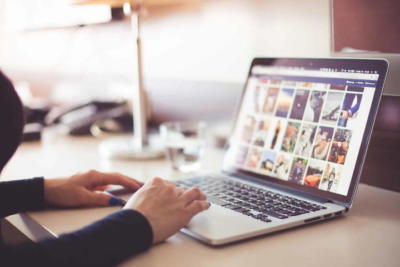 There are certain criteria that a good dating platform should fulfil. Any website that charges you money on sign on, should always put your security first, including data protection. Data protection and guaranteed discretion is a very important criteria to consider. There are all sorts of people on singles online dating sites and some form of quality control is highly important. Whatever type of date you're looking for, make sure that your personal data won't be passed on to third parties or used for advertising.
Is it worth every penny?
Costs are another quality criteria for dating websites. Casual dating platforms are usually a bit more expensive than matchmaker or singles dating websites. But as the offer is something special the chances for a date are very high and so it's worth every cent.
It's important to consider the price-performance ratio individually for every website and for your request. Or check out our test winners where we have already investigated the value for money. Our test winners offers' and prices are fair and reasonable. They also offer competent customer support, and most likely a big members area. You can rest assured that our test winners come highly recommended.
Other criteria that make a good online dating platform are appropriate partner suggestions, extensive search functions that are easy to use, an app for mobile dating and last but not least the transparency of the operator.
Our Test Winners have met these important criteria, so you can trust our recommendations when making your choice.  Make the search for a potential partner easier, faster and more satisfying with one of our test winners.
We recommend one of our test winners!

Casual Dating
50+ million members worldwide

Single, attached, looking to explore, or just curious to discover what's out there
Our test winners mean more success for you…
A large member's area is an important criteria in successful online dating. In Australia there are over eight million single households and therefore there's a great demand for dating portals. However, caution is always required when registering on a dating platform. There are countless online dating portals where the operator creates fake profiles to increase the number of users in the member's area. Fake profiles can be created by professional animators to rip the customer off and take their money. Fake profiles can also be made up by real people just as a joke. If the dating portal doesn't confirm the email address of the user, it makes it possible for anyone to register and make a profile, including scammers and jokers.
Our test winners take scams and rip offs seriously and do everything they can to prevent fake profiles. New profiles must be activated first and existing profiles are checked regularly. Test winners can advertise to the customers satisfaction, as there are mostly active users and only real people in the member's area. Naturally, your chances of success are greater.
Free dating websites have more fake profiles
Lots of online markets have comparison portals and tools, just like DatingSpot24.net for online dating. Such platforms take a closer look at dating websites and their operators. Unfortunately, we have to warn you that the majority of dating portals may lure their customers into a subscription trap. These subscription traps can rip you off and waste your time and money. They use fake profiles operated by chat bot or professional animators. Other websites are rated sufficiently regarding this point.
Free singles dating portals in particular may have a great number of fake profiles as they usually don't have the financial resources to check every new customer and profile. This means that there are a lot of websites operated by companies which try to rip their customers off. We want to save you the time and money. Try one of our Test Winners and rest assured that you can create a profile without worrying about being cheated or ripped off. Our test winning dating platforms are trustworthy, offer great service and the chance to find exactly what you're looking for.
We recommend one of our test winners!

Casual Dating
50+ million members worldwide

Single, attached, looking to explore, or just curious to discover what's out there
There are test winners for each niche
Why should you choose a dating platform that is just okay? Why not choose one of the best? Don't settle for less. We have test winners in every niche and for every want and need.
If you're looking for a casual date, you will find many open minded, active users who are looking for a casual date just like you on the platform C-Date. The dating portal Academic Singles convinced us not only with their great price-performance ratio, but also with a large number of successful partner suggestions. The dating platform Be2 offers a large variety of active users in their large members area. Also, their algorithm offers nice partner suggestions and quick dates are arranged easily.
Dating on the internet should be simple
A dating platform only gets to be our test winner, if it offers its customers the best security, easy handling and many functions with high quality. Dating on the internet should be simple, discreet and casual. There are only a few alternatives that can fully guarantee that and our test winners do. Our test winners have enough active and real members registered so your chances of finding the right partner for a date are much higher. This is ensured by regular quality controls. Profiles are checked for authenticity or marked as inactive if the user hasn't been active for a while.
A membership with one of our test winners means you're on safe ground. You can flirt, meet and date without hesitation or concerns as everything is discreet so the chances of success are even greater.
We recommend one of our test winners!

Casual Dating
50+ million members worldwide

Single, attached, looking to explore, or just curious to discover what's out there