How can I find the right partner online?
Online dating is hugely popular and it's becoming even more trendy to date this way. Thanks to the internet, it's never been easier to find a suitable partner for a quick date or a long term relationship. Here are some tips and tricks you should know to make it a success. We'll show you the difference between flirting online as opposed to real life. But let's start with the most important question – What are the criteria for a trustworthy and reputable website? Find your new partner quickly and easily and make online dating a success with our tips and tricks below.
Know exactly what you are looking for…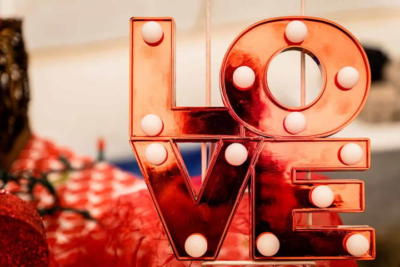 Everyone wants to have someone. But everyone is different. Each person has different requirements, desires and wishes for a partner and relationship. The first step for successful online dating is to know exactly what you're looking for and what you want from your next partner. Only then can you choose the perfect online platform to find this. Are you looking for a long term relationship, a one-time casual date or a unique erotic adventure?
For your every wish and preference, we have the perfect online dating website. Check out our test winners which you can right find here on DatingSpot24.net. We've tested and tried these website and can highly recommend them. Here you can chat, flirt and date in absolute security and discretion.
Depending on what you're looking for, there's sure to be a suitable website for you. If you want a short but hot flirt or a one-night-stand, a singles online dating platform might be the best alternative. If you're looking for a longer relationship or a life partner, a matchmaker website is the right choice. We can recommend test winner Be2 in the matchmaker category. Last, but not least, if you're after a casual and  discreet erotic adventure, try a casual dating platform. Our test winner for Casual Dating is the dating platform – C-Date.
Choose the right dating site
In general, there are three different categories of online dating portals. On those websites you can find people with similar needs, wishes, preferences and expectations as you. Members and their desires are different from platform to platform. The first, huge difference, is in the way members act and make first contact. We recommend you take your time and be sure of what you want out of this so that you make the right choice. This is a fundamental factor for a successful search for the right partner.
On casual dating sites, members tend to be direct
Contrary to a casual dating site, on a matchmaker website there's much more chatting first, to get to know each other and see if you have the same goals. Then you chat a bit more, dig a little deeper, to see if there are any similarities or the same desires for a relationship. If that goes well, the conversation might change from simple small talk to more flirting. Then you may start with physical dates and so on. Singles dating websites are similar, but getting to know each other takes a much shorter time. Getting to the date part may also not take so long.
On casual dating sites the members may be much more direct. The users of these websites are looking for erotic adventures and usually want to reduce the foreplay to a minimum. If they're looking for a one night stand, you may not spend much more time together after the date. Casual dating is simple and as the name states 'Casual', but even this kind of encounter could lead to love. Either way, there's usually not so much invested initially and getting a date is faster.
Create a nice and attractive profile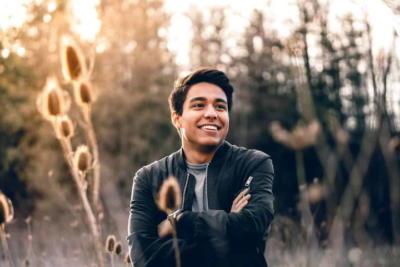 Most dating portals of all kinds will require that you create a profile. Make your profile attractive and detailed with what you want out of this. You will chat with others in different ways. If you are a person who prefers a long "get to know each other" phase, you should probably try a matchmaker website. On the other hand, if you're a single looking for a one-time erotic adventure, then a casual dating site is best for you. Before you make an account on a dating platform, we recommend you do some research as to member experiences and ratings. We've tested the sites and you can find our recommendations with our test winners.
Doing your research will save you time, money and potentially heartache. Have a look into the criteria, quality and other members criticism's and comments.  This may influence the decision you make. Plus, you'll find out pretty quickly if the website offers what you're looking for.
Some general tips
There are many different ways that members get to know each other. But, in general,  here are some tips on how to be successful with finding the right partner online.
A complete and authentic profile
A nice and charming profile picture that shows you and your interests
Stay active online and don't be afraid to make the first step
Accept setbacks and never lose courage
Online dating does make a lot of things so much easier, but that's no guarantee  everyone will succeed immediately. A good and appealing profile takes some time and should always be kept up-to-date. It's also important to complete the profile with correct information. We recommend that you describe yourself authentically and not as a superwoman or superman. This will help others have realistic expectations about you. Your profile should attract the type of person you're looking for.
Increase the chance that other members will notice you
The information on your profile is important so that others can create an approximate image of you before they start a conversation. That way everyone can manage their expectations and see whether you'll be a fit for a date. Provide as much honest and appealing information about you as possible and don't forget to make it fun. If you fill your profile with creativity, funny quotes, and genuine interests, you'll increase the chance that other members will notice you, become interested and contact you.
In order to be successful in online dating, it is essential that you stay active on the platform. Someone has to be brave and make the first step. If there is an interesting person that could be your dream partner, take matters into your own hands and let them know.
Stand out from other members
Chatting and getting to know someone on a dating platform is for many people much easier compared to dating in real life. Of course, if that someone isn't interested it may ruin your day. It's really disappointing if that happens, but it's much easier to bear the refusal online as opposed to a public place like a bar. When chatting online, you don't have to worry about awkward silences, a lack of ideas etc. Moreover, online you can establish contact with several potential partners at once, with no red faced embarrassment or nervous sweaty hands.
Another important thing to know for successful online dating, is first contact should always be nice and charming. Always make a good first impression, you never know who you'll meet. Though a date can come up very quickly on a casual dating platform, first impressions last. Old school pick-up lines may work every now and then, but something original and sweet may work much better. Find ways to make your profile stand out from other members for greater success online.