Tag: WidowsDatingOnline.com
We have found 1 results for your search: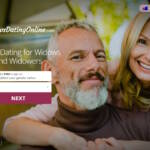 WidowsDatingOnline.com review
The dating platform WidowsDatingOnline.com declares to believe in love after loss. That is why they created this website, for widows and widowers, or those wishing to meet one. After the loss of a special person, finding the courage to take the first step to meet someone new, can be difficult.
Read more