Tag: NZBackpage.co.nz
We have found 1 results for your search: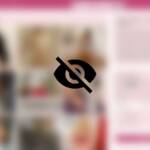 NZBackpage.co.nz review
Outwardly, the online dating website NZBackpage.co.nz looks like an ideal place to quickly find exciting sex dates. However, upon closer inspection, the site turned out to be a rip-off with a fake chat scam. The members of this platform are not real. The profiles are controlled by chat operators.
Read more