Threesomes-Australia.com review
5 September 2023 (Update)
The result of our Threesomes-Australia.com review: Threesomes-Australia.com turned out to be an insufficient dating website.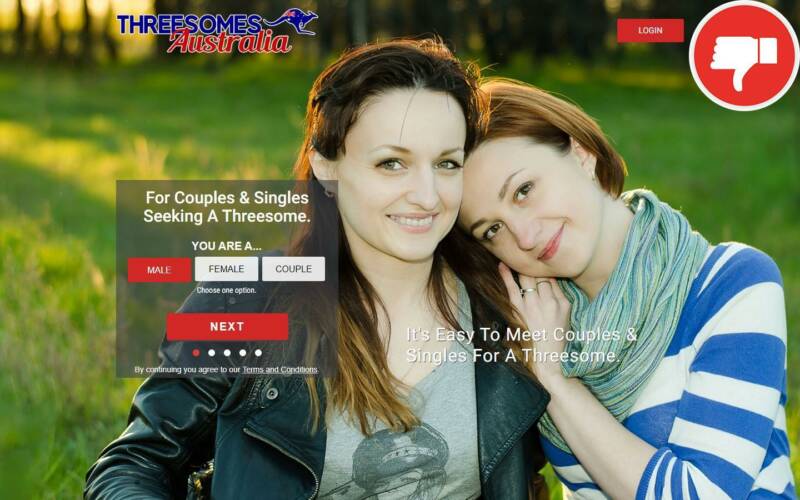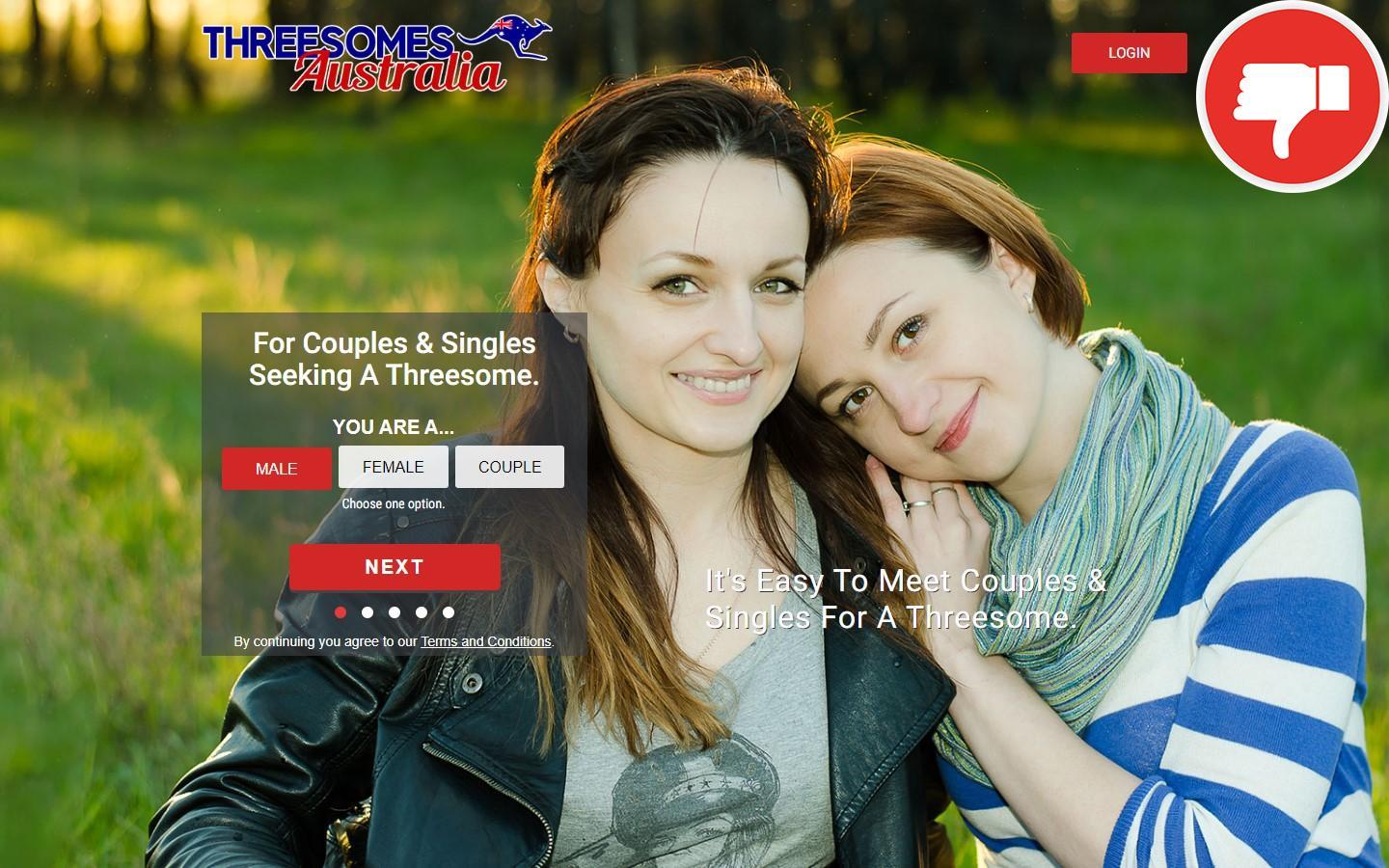 Report for Threesomes-Australia.com review
Threesomes-Australia.com claims to be the place to meet couples and singles who are looking for a threesome. The Australian dating site does make a good first impression and offers a free registration. We take advantage of the free registration and sign up, hoping to find out more. We do not have to wait long until we receive the first few messages from other members. However, there is a bigger problem. We cannot reply to the messages sent to us. In fact, we cannot even see what they say until we pay for a membership upgrade.
We know who is in charge here even before looking at the imprint. Cintilet LTD, from Dublin, in Ireland, runs a big network of dating sites which all look mostly the same. In previous reviews we have already exposed this operator's fake chat scam. Fake chat operators are behind the messages sent to us.
We recommend the following dating sites
Details on the Threesomes-Australia.com review
Threesomes-Australia.com is a dating site for Australian singles and couples who are looking for an easy way to find a threesome. On the landing page the operator tries to convince us that this is the perfect threesome community. We sign up, only to find out that Threesomes-Australia.com looks and works exactly like the other scam dating sites owned by Cintilet LTD.
Cintilet Ltd is a company from Dublin, Ireland. They are responsible for numerous dating sites. It does not matter where you live or what your sexual preferences are, this Irish company seems to have the right dating site for you. Since we have dealt with several of the operator's dating sites before, we know just what to expect.
Excerpt from the Terms & Conditions (as of 28/06/2021)
From time to time, the Company employees (or employees of its parent or affiliated companies) may create test dating profiles for the purpose of checking and testing the functionality of our Website and Service to improve the quality and user experience for its Users.
Too many restrictions
We start with a free basic membership, which allows us to browse the site for free. We realize that this membership does not get us far as soon as we go to our inbox. We have received several messages in a short period of time. But we cannot read or answer them. We are also informed about newly uploaded photos, but we cannot view them. It seems that the operator tries everything to advertise the VIP membership, which is the only way to unlock the chat.
We can choose from three membership packages which differ in length. The longest membership is the one with the highest discount, so the operator clearly wants us to pay for a long time. The VIP membership is also a subscription which extends automatically until you cancel it. You can easily forget about this and pay more.
There is another reason to stay away from this site
Cintilet Ltd employs fake chat operators to interact with the users. The users are not supposed to find out about this, which is why the company's employees use fictive profiles. By sending several enticing messages to the users, they manage to make the VIP membership seem more attractive.
The conclusion from our Threesomes-Australia.com review
We know from experience that Cintilet LTD is untrustworthy. The reason for that is the use of moderated fake profiles which interact with the users. Only VIP members who pay for their membership, can use the chat on Threesomes-Australia.com. The automatic renewal function of the membership makes this an even more dangerous rip-off.
If you would like to learn more about the dating scam, check out our other reviews. You can also easily check which other dating websites belong to Cintilet LTD.
If you have already had experiences with Threesomes-Australia.com, please share them with our community and write a review. Use the form at the bottom of this page.
Know someone who might be interested in this Threesomes-Australia.com review? Share a link to this review via Email, X (Twitter) or Facebook.
We recommend the following dating sites